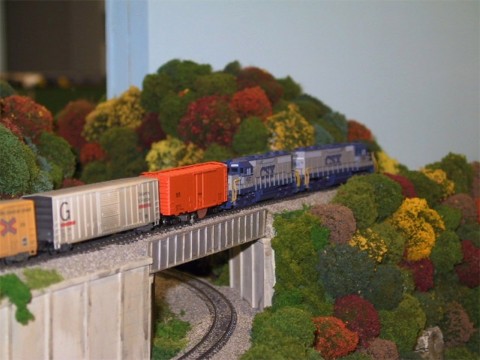 The worst part of the climb is over as B742 crests the Rich Patch grade.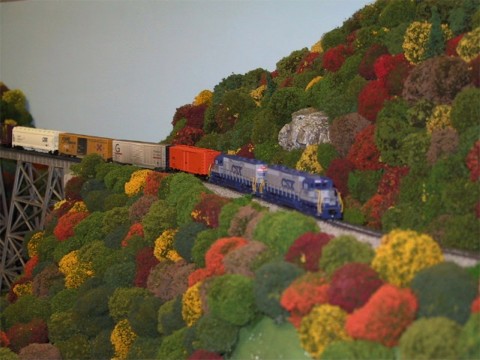 B742 crosses the Catawba Viaduct and approaches the south end of Laurel, VA.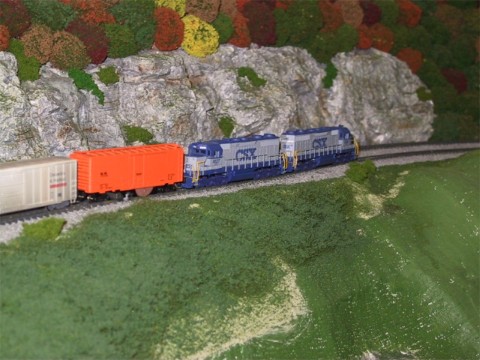 Train B742 takes the siding at Laurel.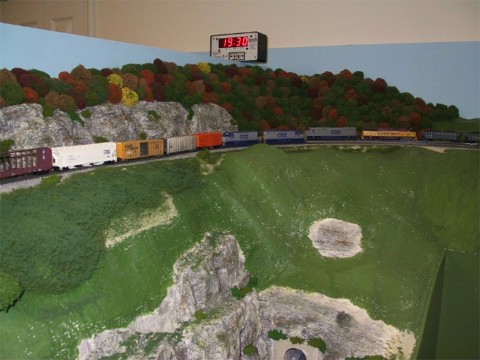 B742 meets T379, a loaded southbound unit coal train, at Laurel, VA.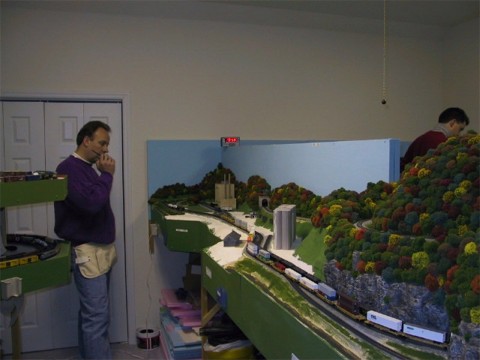 Rich is trying to get permission from the dispatcher for train Q158 to climb the Rich Patch Mountain. Q158 is a hot intermodal train running from Charleston, SC to Chicago, IL. This train typically works the CSL Salem Intermodal Terminal.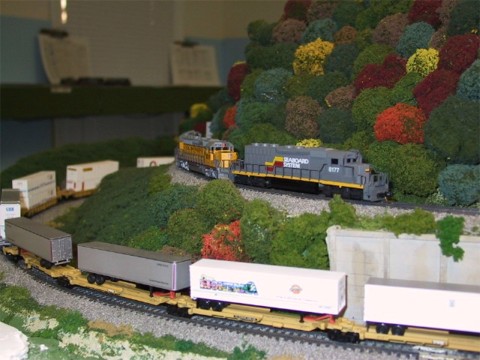 Even with 9,000 horsepower, Q158 will be on its knees as it crests the 2.75% summit of the Rich Patch Mountain grade.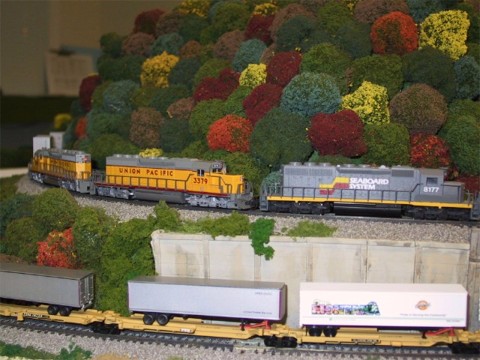 Another shot of Q158 climbing Rich Patch Mountain.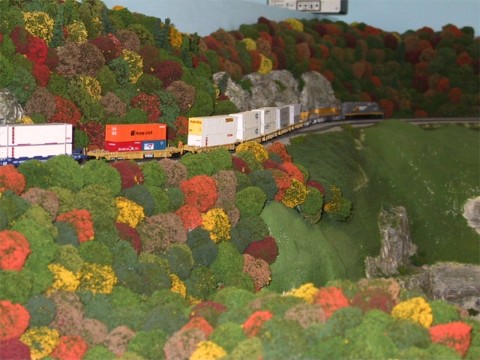 Q158 is holding the mainline at Laurel, VA.
This page was last updated on 01/01/11.