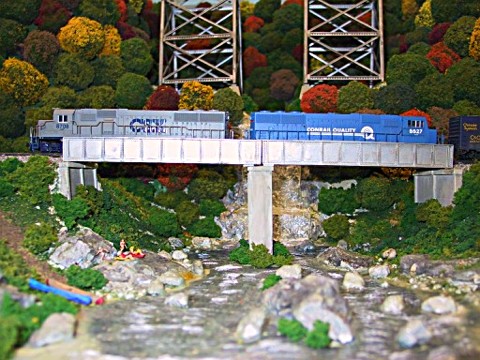 R698 crosses the Catawba Creek bridge after exiting Sandy Ridge Tunnel. Apparently, the sunbathers below the CSX unit aren't bothered by the passage of the train.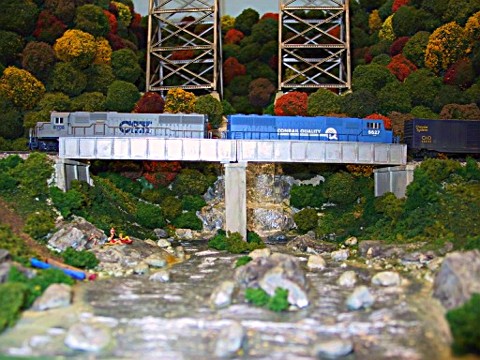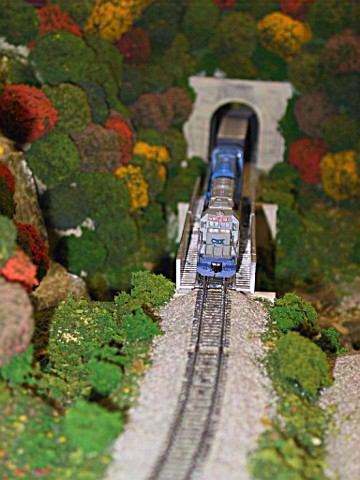 R698 crossing Catawba Creek as seen from the top of McAfee Tunnel at the south end of New Castle, VA.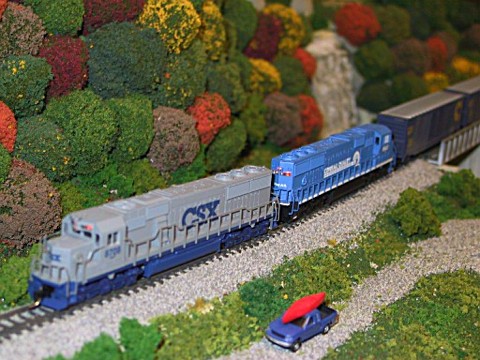 The power on R698 is passing the Forest Service road used by rafters to access Catawba Creek.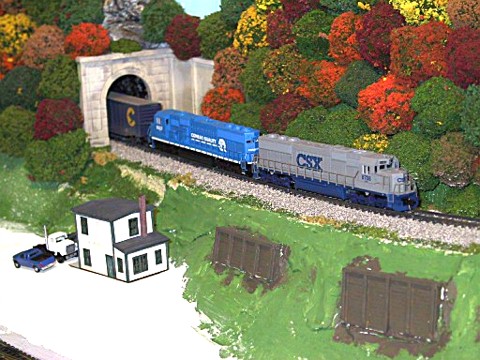 R698 exits the north portal of Bald Knob Tunnel, north of New Castle.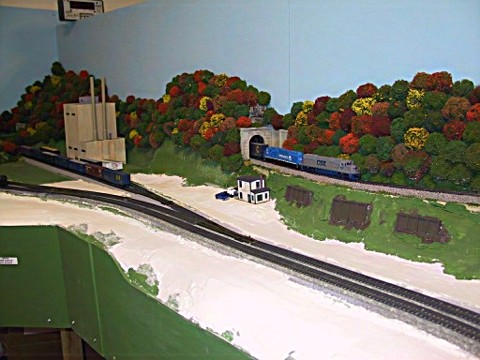 Overall view of New Castle at the Bald Knob Mountain end of the peninsula. The large industry in the background is Westvaco Paper.
This page was last updated on 01/01/11.